Why?
I have a habit of tuning out when horrific, incomprehensible events take place. It's as if I simply can't handle the senselessness of it all. I don't know how to wrap my mind around how, and why these things happen. I think I'm afraid if I dwell on it too long, I won't be able to stop. So when I heard about the Aurora shootings this weekend, I tuned out. For a while, anyway. Then, as I spent a...
Hunger Strike
Vivi's gone though all sorts of changes and phases, but one thing's remained constant: she loves her food. She's all but worn out the "more" hand sign. And I've fought her as she tries to stuff her mouth- inserting more and more food before she's chewed and swallowed what's already in there. On one recent pancake Sunday, she ate more than daddy and...
Inconclusive.
Tough news today. The results of the DNA testing for the baby were inconclusive. So this leaves me with no answers. Was it a fluke? A "bad egg" as one doctor phrased it?  There is good news here. Each day I wake up a little…lighter, I guess. I'm smiling again. Jeff and I makes jokes. I'm hug Vivienne too hard and drink her in as much as I can.  The worst part of it...
Daddy Day
Dad, You often tell the story, and I never tire of listening to it. I was a c-section baby, so you were the first one to ever look into my eyes—the first to greet me into this world. Now, as a mother, I understand the power of that memory. I recall the indescribable feeling of joy, fascination and wonder when I first looked into Vivienne's eyes.  I think I was eight years old in...
Loss.
Miscarriage is the Voldemort of the fertility world. Most of us are even terrified to utter the word for fear of it coming to find us. During this horrific time, only a few things give me solace. Crying. It feels terrible while I'm engaged in the act, but after, I feel somewhat cleansed and better able to face things. Vivienne. Her expressions. Her Vivi-isms. Her happy, goofy...
When Spontaneity Wins
Back in the day, I was wonderfully spontaneous and fun. I'd take off on a trip on a whim, go out 4 nights in a row because I just felt like it, or even suddenly decide to move to another state. Hell, I once went to Burning Man with less than two weeks lead time.  Nowadays, it's a completely different story. Everything is carefully planned and orchestrated around my girl. I know that...
She's 15 months old. Am I Capturing it All?
Vivienne, You enchanting child, you. Every day I watch as your personality reveals itself a little more, and I grow more enamored with you.  Still— I worry that I'm not capturing it all. The funny expressions, new words and gibberish that makes sense to no one but you. Little things that make up all that is Vivi. With that said, I hereby attempt to extract some of these...
Daddy's Girl
Vivienne kind of broke my heart this week. I came home from work the other day and greeted her with my usual giddy enthusiasm, waiting for my favorite megawatt grin and "Oooh, ooooh. OOOHHH, Mama!" Instead I got a whole lotta of nothin', because she was too busy being completely fixated on her Dad. I figured she was playing hard to get—maybe it was payback for me coming...
Easter in Richmond
Here's a collection of my favorite moments from our Easter trip to Richmond: I love this one. It shows off Pappi's beautiful garden and captures Vivi in a rare moment of stillness. Cousin Georgia loved her Easter basket and toted it around like a fashionable purse. I could eat her. Grams has a stage 5 clinger. Vivi adores Grams and follows her around everywhere. Viv and...
I Was Told There Would Be No Dirt
I have the distinct feeling that my daughter is well on her way to being a tomboy. Give her the opportunity to play with mud, dirt, mulch, or rock, and she enters a state of full-on toddler nirvana. This video is from a birthday party we attended over the weekend. Every time I attempted to pull her away from the dirt she screamed as if she was in physical pain. So, the dirt won. It's...
Just. So. Tired.
Today is one of those days that I'm so tired, I'm actually dizzy. I spent the last 48 hours in a miserable stomach flu induced coma. I know the word "literally" is abused and overused. But I literally could not leave the bed- I was that bad off. I remember thinking: This right here is why people get bedsores. This is why they make hospitalized folks turn over several times...
Putting it Out There.
I wonder: will I ever be the kind of writer who has the courage to get this raw? Yes, the Bloggess is hysterical. For me, writers who elicit genuine laugh our loud moments are few and far between, and she's one of them. But beyond that, she's completely unafraid to expose her vulnerability.  Already, I have posts building up in drafts box that I'm too chicken to publish. My...
The Happy Return.
I've been so swamped since I've been back from SXSW, I haven't had time to post. Let me say that those 5 days away from my family were—well, like missing a limb.  It's incredible how much she changed in just a few days. Suddenly she's repeating my words and walking 99% of the time. More to follow…
My Baby Daddy
Jeff and I have an ongoing argument about Vivi that tends to get heated. Like yesterday, for example. He was feeding her a snack, and gave her a piece of food that was too big. Cheeks full, she tried to work her mouth around it and failed.  Me: Dude! You're feeding her pieces that are way too big. Do you want her to choke? Jeff, annoyed: I am NOT feeding her pieces that are too big....
She's Almost One.
And every day, it's something new. Clapping her hands, teetering and tottering… throwing a more grown-up, mature brand of tantrum. She'll hurl herself face down on the floor, spread eagle, and howl. Is it wrong that I have to turn my head and stifle giggles when this happens? I'm sorry, but if you saw it you'd laugh too. It's really so hilarious and dramatic....
Runday Bloody Runday
I'm having trouble typing this post for two reasons: one, because my story is a little embarrassing, and two, because I have bloody injuries all over both my hands, and it hurts to type. Let's back up, shall we? Yesterday I bolted out the door to go running while Vivi was sleeping (Daddy was on duty). The weather was perfect, and I had exactly an hour of light left in the day. I hauled ass...
Paranoia Will Destroy Ya
This morning I woke up at 5:15 or so, determined to get a workout in. As I groggily stepped out into the hallway, I could've sworn I detected the faintest smell of something burning.  My inner dialogue went something like this: Do I smell fire? Something smells fire-ish. Oh God. What if… I sniffed up. I nearly fell down the stairs trying to sniff down. I did a peripheral sniff—all around. I...
The Agony and Ecstasy of Blogging
Tumblr, I love you… but I need more. I want to branch out and spread my wings and (insert additional cliches here) write within a bit more robust platform. So, this new blog concept of mine presents a conundrum. I want to write. I want to share. I want to vent and rant and spill my emotions out into the blogosphere. I suppose this means I have to be willing to part with the level of...
2011: A Family Retrospective
I intend to give my Tumblr blog some much needed attention in 2012. Of course, my intention was the same for 2011, but then life intervened. With the blessed exception of the birth of my daughter, Vivienne, 2011 was, well, kind of a bitch.  Sadly, Jeff's father, Mel Gaines passed away in February, ten days before Vivienne was born. Never have I experienced such a bittersweet portrayal of...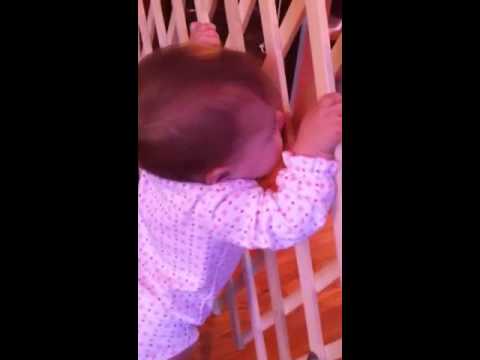 4 tags
3 tags
Top 11 Things I've Learned From New Motherhood
It occurred to me the other day just how much I've learned from this whole motherhood thing. I thought I'd share 11 or so insights with you: 1. I've learned how sleep with my eyes open while pumping and/or nursing. 2. I've learned how to catch projectile spit up in mid-air before it can land on me. 3. I've learned how to sport fabulous leisure wear from target for...
Bon Iver →
Downloaded the new Bon Iver today and I'm ridiculously excited to give it a listen. He's nothing short of magical.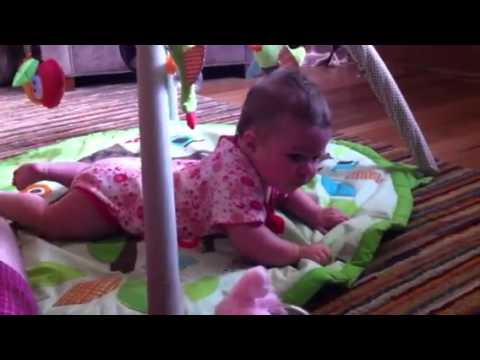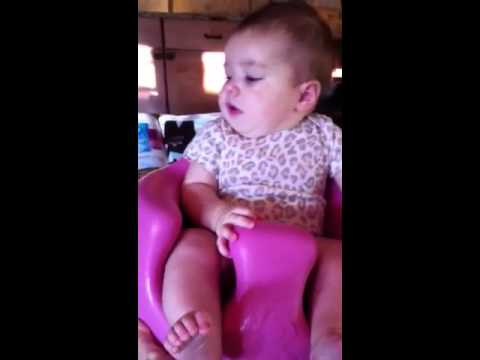 Balancing Acts.
Motherhood, and parenting in general, requires some serious balancing skills. I get up in the morning, pump and/or feed Vivienne, race to get in the shower, clean bottles, pack my pump, computer, lunch, purse, leave instructions for nanny, tell hubby goodbye and run out the door. But not before I stare longing at my baby girl, kiss her a dozen times and tell her how much I'll miss her.  It...
Hello, Tumblr.
Confession: I'm forging into this Tumblr experience without a real plan. For me, this a bit ironic, since my career involves social media, and I'm forever preaching the importance of having a set blog editorial calendar and an organized thought process.  But I really just need a playground to express my random thoughts, share things that interest me and ideas that I'm passionate...